What To Wear At Work: Halloween Edition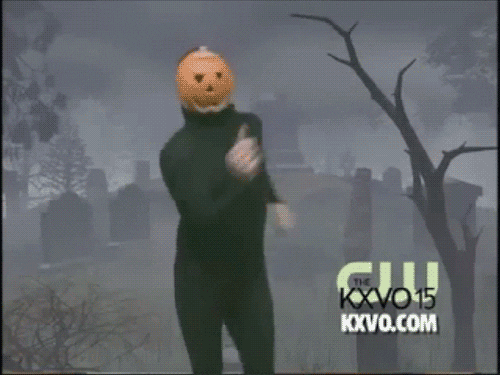 Halloween is one of those occasions that you either love or hate and this year, how you feel will really show, given it falls on a Monday. Depending on your company it may just be another day in the office, but for some it will be time to don your best costume. If you are apart of a company that goes all out for Halloween, feel free to join the fun.
Choosing a Halloween costume when you're going out with friends is hard enough. Every year we (or at least I do) think about buying a costume weeks in advance. When that ambitious plan falls through, I'm stuck between not going out all or rummaging through my closet trying to find the easiest DIY costume I can.
Generally speaking, the costume you wear to work should be in a different ballpark than your night-out with friends costume. Never forget that although you're dressing up / joining an office party - you're still at work.
Here are three things to keep in mind...
1. Do remember you still have work to do. Make sure your costume isn't a distraction. For example, putting on a costume that requires a lot of makeup isn't helpful if it requires you to run to the bathroom for touch-ups throughout the day.
2. Don't forget to check with your boss if there are any rules for Halloween. This isn't the first time the Halloween has fallen on a work day or in-office activities have been brought up. Finding out the guidelines could save you a lot of time.
3. Do be culturally sensitive. Before you even think about dressing up, remember cultural appropriation and black face / yellow face are always a major DON'T. If you're not sure whether or not your costume will offend, your best choice is to just leave it at home.
These are some quick and easy and very work appropriate costume ideas:
1. Olivia Pope, Scandal
2. Rosie the Riveter
3. SuperWoman Incognito
4. Carmen Isabela Sandiego
5. A Mime
6. Superman
7. Eartha Kitt as Catwoman
8. Missy Elliott, I Can't Stand The Rain
9. Oscar, The Proud Family
10. Janelle Monae
11. Janet Jackson, Poetic Justice
12. Tupac, Poetic Justice
13. A, Pretty Little Liars
Group Costumes
1. The Proud Family
2. All the M&M colors
3. Three Blind Mice
Check out our Pinterest Board for more inspiration here.
Participating in these occasions, when the rest of your team does enhances your relationships and shows your commitment to participating in the company culture. An engaging work environment leads to better results and dressing up for Halloween is just one way to show you're happy and engaged.
If your team doesn't get in the spirit, but you still want to, ask your manager if this is an opportunity for you to be an agent of change! If they agree, start small with decorative ears or candy. If this isn't your thing at all but your team is really into it that would also be the time for a small contribution like candy. Costume or not, figure out what's most appropriate for you and your office. It's fine if you're costume gets you noticed, but be sure it's for the right reasons.
#Halloween #ifficeparty #work #companyculture #costumeideas #workappropriate #workapproved #millennials #companyculture #strategiesforsuccess