How To Leave Lasting Impressions And Not Miss Opportunities
If you have not mastered how to be unforgettable in professional settings, you are missing opportunities! Being unforgettable is a key tactic for staying relevant and competitive in a saturated marketplace. When you reach out to that person you just met at happy hour to follow up on the opportunity you discussed, you want to be sure they remember you! It sounds easy enough, but we are a distracted audience! According to a 2015 Canadian study "the average attention span in 2015 was only 8.25 seconds, down from the 12 seconds in 2000."
It's hard to be memorable largely because people are usually barely paying attention. You are fighting text messages, social media notifications, work emails and everything else. Being unforgettable, or even getting the next person you meet to put their phone down long enough to remember you, takes some creativity, but it can be done!
Here's how:
Tell a joke or story when you introduce yourself so your name is remembered. For example, I share my name with a famous actress, so when meeting new people, I might joke I'm Angelina, like Angelina Jolie, but her brown cousin. Corny, but it works. And when you need to send that follow-up email to ask a favor, you avoid being sent to spam folders, because they remember who you are! Getting them to know your name is half the battle.
Be willing to be vulnerable. One of the most unforgettable speakers I've ever heard is Bozoma Saint John. Apart from her obviously fabulous and daring style, when she spoke about her journey, she was willing to go "there." She was vulnerable and transparent and it was refreshing and made a room full of execs, dressed up all fancy at a gala cry. She won't be forgotten by anyone who is in that room and I'd bet they'd all take her call or request for a meeting now. Use this one wisely and judge the right timing, but the key takeaway is let people get to know the authentic you, because the ones you share that version of yourself with, are more likely to never forget it.
Make your follow up personal. If you meet someone you have a desire to work with, a call or email as soon as you can, and within 48 hours before you are long forgotten. The goal is to stay top of mind. When you follow-up, have a reason and make it personal! Saying "Hi, I'm … I met you at the event where you met like 800 other people," won't get you nearly as much success as "Hi, I heard you mention you have a passion for Indian cuisine. I wanted to follow up on that opportunity you mentioned...perhaps we can talk business over an Indian buffet lunch?"

Customize every interaction you have with potential clients/employers. Creating a personalized resume for every application, or a logo for your portfolio of work will definitely differentiate you from the pack that is often too lazy to go the extra mile. Be a winner and put in the extra effort.

Establish your signature. If you have something that you're passionate about at work or in your personal life, let it be known! I established my love for dresses as a personal signature. I love wearing dresses when I go to big events or functions and often get asked where I find my dresses. That has become a part of my signature. When I worked in a digital division of a media company, I had regular meetings with a C-Suite leader who I admired but did not have a digital background. I always came prepared with a list of the latest news in the tech industry that I thought she should be in the know about for her to share. This helped me become a memorable and reliable source to her.

Thank every colleague, client, mentor, and peer that helps you. No favor is too small for a thank you. Again, too few people take the time to do this. If you really want to wow your audience, monogrammed thank you cards show that you care about your brand and the person you are thanking!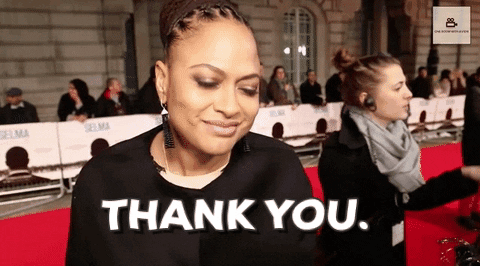 Reach out to people even when you don't need anything. Sharing resources and information that is aligned with someone's goals are passion and important. It shows this person that they are top of mind to you and that you value their time and relationship even when it doesn't benefit you.
With competition fiercer and more talented than ever, whenever you can succeed at making a lasting impression, you are already on the way to building your empire or whatever your next goal is! Give yourself an edge by being unforgettable. And hopefully, to have the image of you that folks can't get out of their minds be one that embodies professionalism and a strong work ethic.
#standingout #thankyounotes #firstimpressions #buildingyournetwork #networking #howto